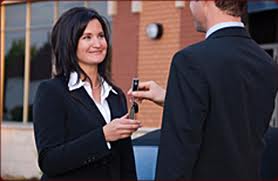 Job Description
AUTOMOTIVE FINANCE CONSULTANT
Ken Ganley Auto Group sales are increasing - and now is the perfect time to consider a career as a Automotive Sales Consultant with Ken Ganley Bedford Imports.
Apply to be a Automotive Sales Consultant with our automotive sales team today!
Automotive Finance Consultant are proficient at structuring deals for maximum profitability and collect-ability.
Maintains proficiency and certifications as required for the position.
Automotive Finance Consultant accurately desks deals, submits deals to lenders for approval, makes credit decisions, and effectively closes deals.
Ensures all deals are fully compliant with local, state and federal guidelines
If you are experienced in giving exceptional customer service, have the drive to earn unlimited income and want to build a career as as automotive Finance & Insurance Consultant working with exciting new products we look forward to talking with you. 
Job Requirements
Must have previous experience in the finance or banking industries
Basic MS Office knowledge; computer software and internet proficiency
Excellent verbal/written communication, strong negotiation and presentation skills
Must possess the ability to "close"
Professional Appearance
Must possess the ability to ask for the sale and follow through
Valid U.S. driver's license
About Our Dealership:
We at Ken Ganley Bedford Imports we are committed to providing an exceptional consumer experience and we know that starts with our most valuable resource - our employees.  If you want to work in an environment where customer service is our passion and you have unlimited earning potential a career as an automotive Finance & Insurance Contractor may be for you! 
Ken Ganley Bedford Imports Commitment to You: 
401k
Paid Vacation
Health Insurance
40 hour work week
Same location for over 20 years
Sales are up year-over-year